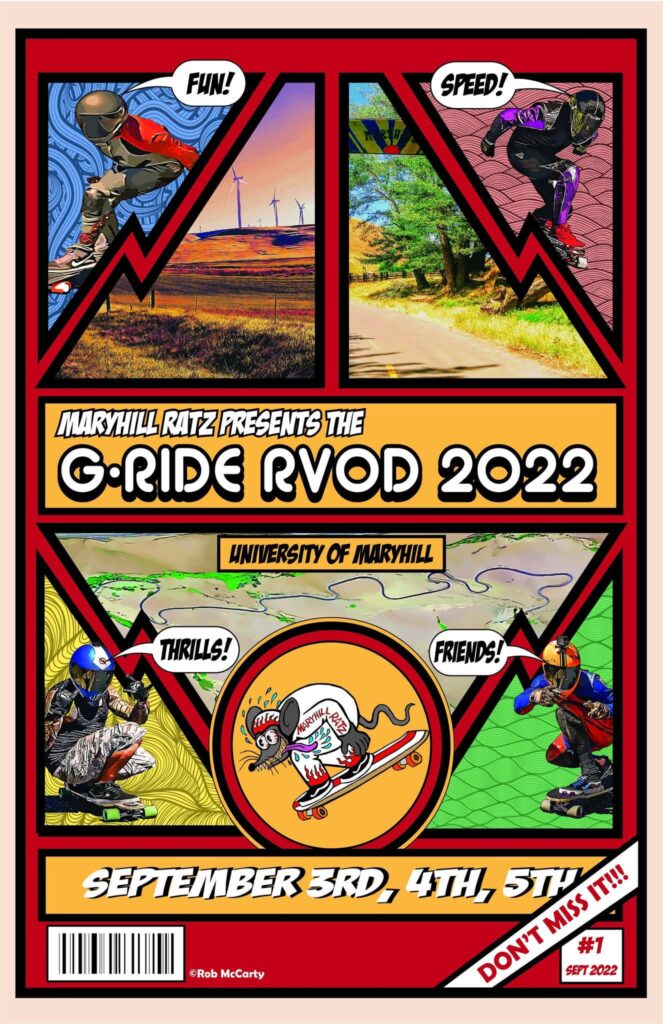 September 3, 4, and 5, 2022
Click here to register to attend as a rider!
Click here to register as an event crew member.
The "RVOD" G-Ride at the Historic Maryhill Loops Road, is a gathering of world class athletes for a weekend of racing, coaching, and, of course, skateboarding on the legendary Maryhill Loops Road.
This event is open to all skill levels, from the never-ever to experienced racers. The small packs of skaters give the riders much needed experience and a shortened version of the road is available for those who wish to build their skills and confidence to tackle the whole hill.
Continue reading

"The 2022 RVOD Fall Freeride"