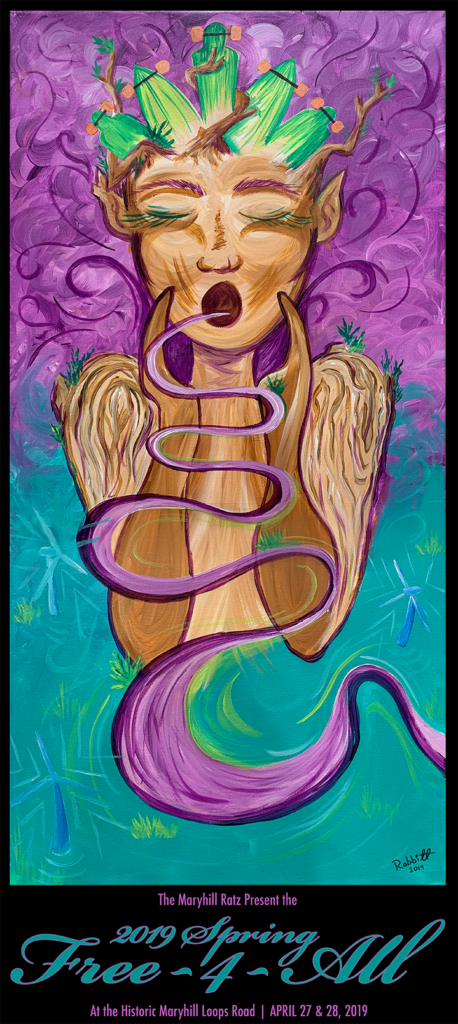 The 2019 Spring Free-4-All
At the Historic Maryhill Loops Road
April 27 & 28, 2019
The Spring Free-4-All at the Historic Maryhill Loops Road is just gathering of friends and world class athletes for a weekend of fun riding and racing skateboards down the legendary Maryhill Loops Road.
Free-4-All is just as it sounds, anything goes. This event is open to all skill levels and any gravity powered vehicle is welcome. Do you like riding in large packs? Then the Free-4-All's are for you! The pack riding at a Free-4-All is legendary so come and be a part of some of the largest packs anywhere in North America, and quite possibly the world.
We will have Zealous Bearings outlaw race on Saturday and the stock race, with fresh Venom wheels, on Sunday.
There are no refunds!
Please be sure you can make it to the event before you sign up.
There are no refunds!
Entry fee includes two days of safely riding the most famous skateboarding hill in the world, a personalized laminated badge and lanyard, a Maryhill Ratz water bottle and lunch each day.
Leathers are REQUIRED as are a full face helmet, gloves. We will offer the "no leather tax" of $20 for the weekend (paid in cash on site as a donation to the EMT's), which will allow you to ride the hill without leathers.
Spectators and supporters are welcome and food and beverages available on site.
Gates open at 8am, a mandatory riders meeting at 8:45 on Saturday. The first shuttle starts at 9am and the last shuttle is at 5pm. We will try and get as many runs as possible each day. As you know from previous years, this event happens rain or shine.
See ya there!