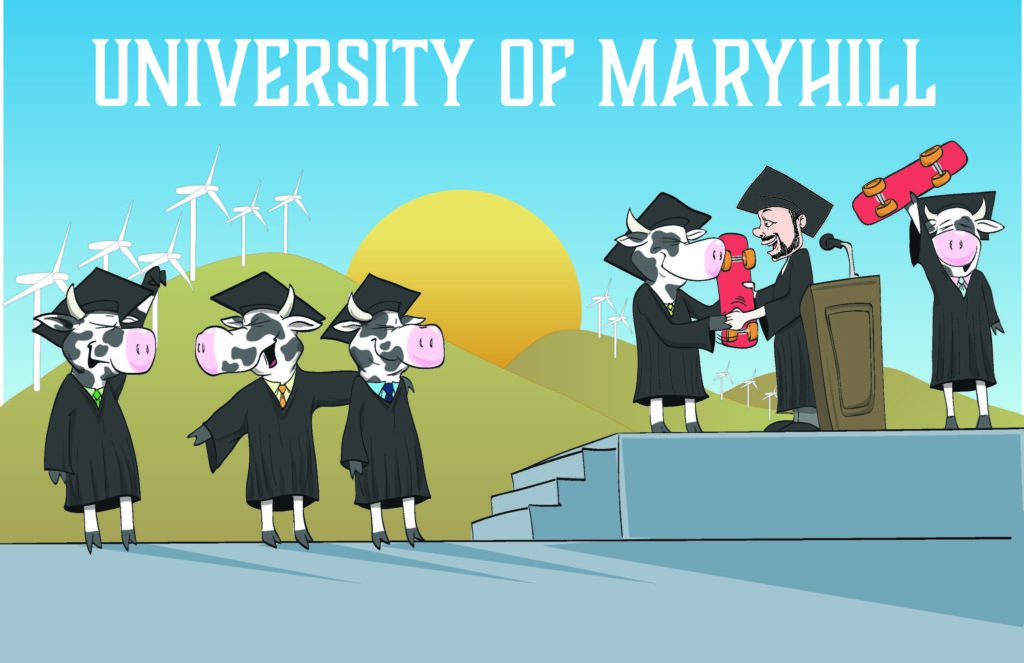 The Maryhill Ratz and Skate School are teaming up to bring you the University of Maryhill. As part of the RVOD G-Ride, Headmaster Joe Lehm and his world class coaching staff start on Friday afternoon and continue throughout the weekend, with on-course coaching and difficulty options for ALL skill levels.
On Friday we will assess the students to help us divide them into 101 for the first timers and 201 for returning students. Less experienced riders will have a chance to learn the skills they'll need to ride the Loops road from the top by the end of this 3 day camp.
High speed safety skills make the difference between falling and crashing. Learn 3 ways to slow down and 4 ways to stop at speed, how to identify different types of turns, cornering techniques and the relationship between hand sliding and wheel sliding. Please bring your knee pads and a set of very scrubbed wheels in addition to a good set.
By Sunday advanced riders will be learning start techniques, power pushing, the tactics of drafting, passing, cornering and advancing. Learn about how king pin angles, bushing and wheels sizes, shapes and duros can increase performance. Riders will also be given individualized 'Homework' to help them continue to improve and encouraged to set goals for racing. The University of Maryhill is an additional charge on top of the normal entrance fee. Upon graduation you will receive a University of Maryhill T-Shirt!
University of Maryhill 2023 – Must Pay for both the Freeride and UM. 
Schedule – 3 Day Camp – Sept.1-3
– Day 1 – Friday 9/1 at 3pm – Student meeting at bottom of the hill / Learn to Slow and Stop
– Day 2 – Saturday 9/2 – 9-5pm – Learn to Turn / Group Runs
– Day 3 – Sunday 9/3 – 9-5pm – Group Runs / Graduation Day
– Day 4 – Monday 9/4 – 9-5pm – You're ready to be on your own with your fellow classmates and the main Freeride group!
Recommended Gear and Requirements –
– Must be able to Footbrake at 20mph.  Practice now to be ready!
– Full Face Helmet, longboard, pads, and slide gloves. 
– Round edge Sliding wheels and Sharp lip Downhill wheels.
– Message us on Social media for questions on any of this.